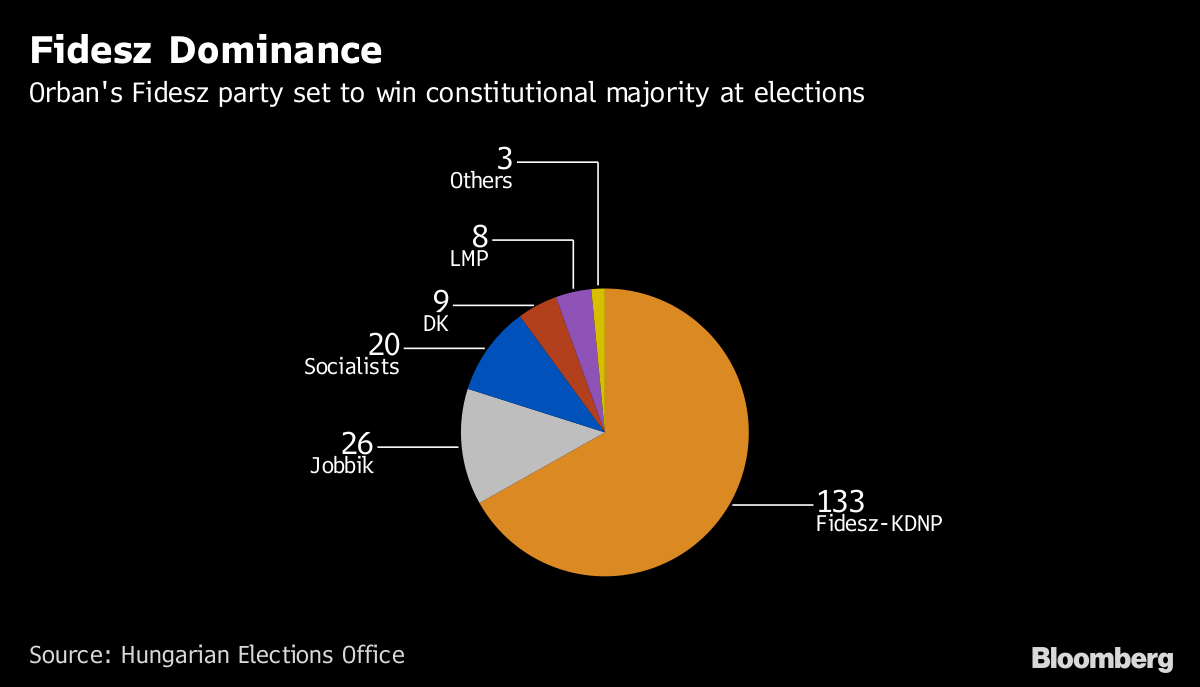 Orban has projected himself as a saviour of Hungary's Christian culture against Muslim migration into Europe, an image which resonated with more than 2.5 million voters, especially in rural areas. He fired a volley at the European Union to stop lecturing the Hungarian government over its shift to the right, adding: "I've always thought that this policy of arrogance and paternalism with respect to other member states is wrong".
Worldwide observers on Monday raised concerns about Hungary's general election, saying cooperation between Prime Minister Viktor Orbán's party and state institutions made it hard for opponents of the prime minister to compete with him on a level playing field.
Last month, Orban told state radio the government had drafted the bill because activists were being paid by Soros to "transform Hungary into an immigrant country".
The law will, among other things, introduce a 25 percent tax on foreign financial assistance to NGOs that support migration in Hungary.
Orban has been defiant in the face of EU criticism, and some observers say the fact his Fidesz party is part of the European People's Party (EPP), the dominant force in the European Parliament, has given him cover in Brussels.
"It is quite obvious that there are also controversial issues in our cooperation, the different stances in migration policy come to mind", spokesman Steffen Seibert added.
More news: China's Xi says opening brings progress, closure backwardness
With nearly all votes counted, a two-party coalition led by Mr Orban's Fidesz party had captured 134 of 199 seats in parliament, one more than the two thirds of seats required to amend the constitution.
French far-right leader Marine Le Pen and her Dutch counterpart Geert Wilders were quick to tweet their congratulations once results became clear.
Orbán's Fidesz party won for the third straight time and faces little opposition from the opposition with the Nationalist Jobbik coming a distant second with just 26 seats followed by the Socialists with 20 lawmakers.
"With a two-thirds majority, there can be no doubt they can and will do it", Hungarian Civil Liberties Union director Stefania Kapronczay said.
Orbán's government has been accused at home and overseas of centralizing power and undermining democratic checks and balances, with the OSCE also raising concerns following the 2014 parliamentary election.
Orban, however, said the country was a "constitutional democracy" and functioning as such. "They planted hatred in people's heart, which is very sad", said Balazs Bansagi, 45, a quality controller.