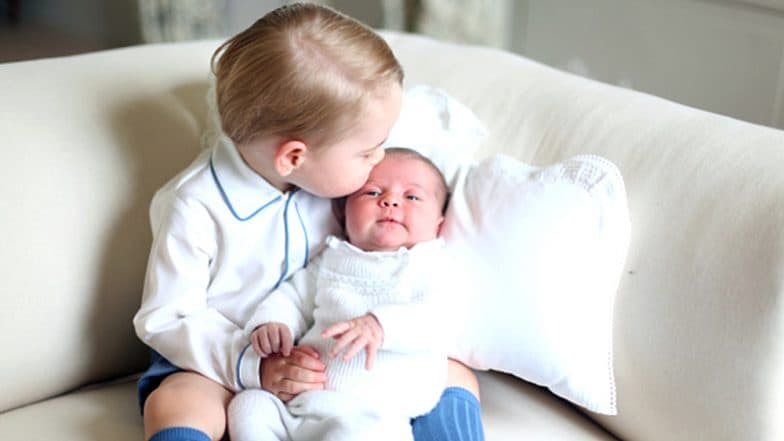 The Duke and Duchess of Cambridge and their son will travel home to Kensington Palace. Carole was also on hand to help with the school run as she was pictured collecting Prince George, four, from school.
Prince William may have dropped a huge clue as to what he and wife Kate Middleton named their third child.
Ever since, royalists around the globe have speculated on what the baby's name will be.
Prince William leaves the Lindo Wing at St Mary's Hospital in central London, on April 23, 2018. This time around, both families waited until the new parents were settled at home before dropping in to meet the little prince.
Kate's sister Pippa Middleton, 34, spent two hours with her royal nephew on Tuesday afternoon, beaming through her auto window as she arrived at the palace.
That means the Prince of Wales, his father Prince William, his brother Prince George and even his sister Princess Charlotte will all likely rule before he will.
Royals traditionally keep the public guessing before revealing their choice of name.
The Dean of Westminster joked: "Jerry would like it to be Jerry", to which the Duke replied: "Jerry's a strong name, absolutely".
More news: Man in custody after two Dallas officers, store employee shot
Tony Appleton, a town crier from southeast England, showed up in full regalia to declare the newborn prince's birth outside the hospital.
Prince William and Kate Middleton gave birth to a healthy baby boy on Monday.
The new prince of Cambridge is 5th in line to the throne.
Princess Charlotte was christened Charlotte Elizabeth Diana - a nod to grandfather Prince Charles, the Queen, and late grandmother Diana. Before the rules were changed in 2012, male heirs took precedence.
And as Wednesday drew to a close in London - tick, tock, tick tock - antsy Twitter users passed the time by coming up with their own baby name suggestions, some sillier than others.
Kensington Palace announced in September that Kate was pregnant with her third child.
"I'm so pleased it's St. George's Day", he said before the birth was announced.