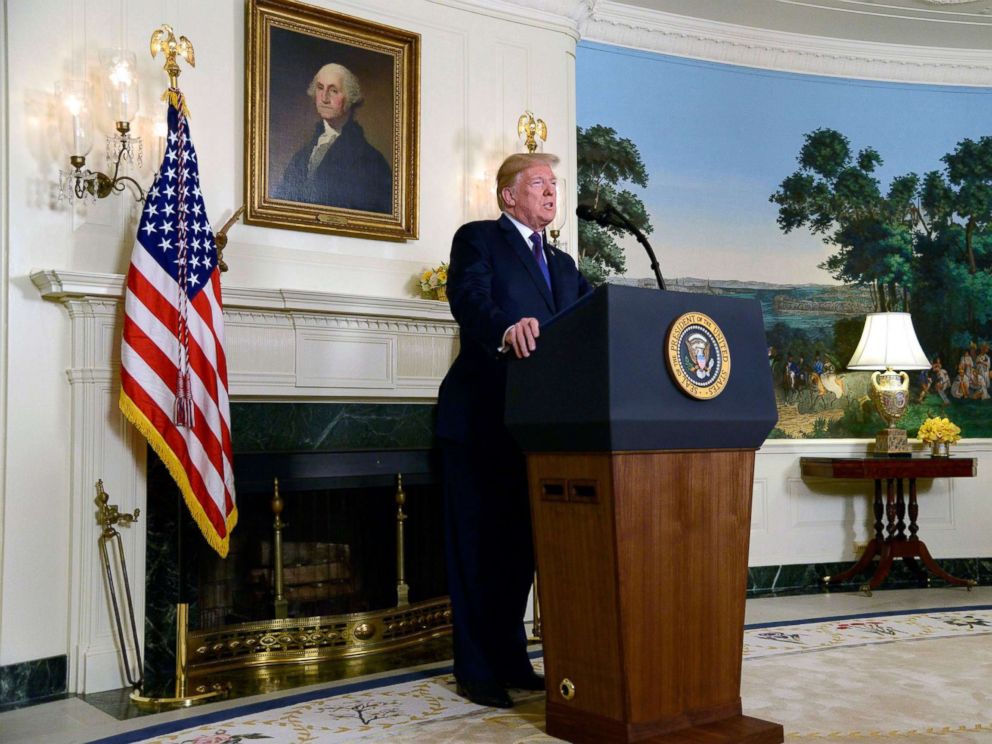 The OPCW is holding an emergency meeting Monday in the Hague to discuss the suspected chemical attack in Douma.
Inspectors from an global agency sent to collect air, water and ground samples from the site of a suspected poison gas attack in Syria this month were blocked Monday by Russian and Syrian forces for security reasons, the watchdog group's director said.
United States officials have raised concerns that Russian Federation, the Syrian government's ally, might have tampered with the site.
Hours after the alleged chemical attack, the rebel faction that controlled the town, the Army of Islam, relented and was evacuated along with thousands of residents.
The Prohibition of Chemical Weapons (OPCW) travelled to Syria last week to inspect the site of the suspected chemical attack on 7 April, but have only just been given access to the site. The mission is still expected to make it to Douma, where government security agencies and Russian military police have deployed after the town fell under government control, raising complaints from the Syrian opposition that evidence of chemical weapons' use might no longer be found.
A British government spokesman said the joint warning sent a "clear message to Russia: We know what you are doing and you will not succeed". Another strike earlier this month in Homs was blamed on Israel.
More news: Bruce McArthur expected to be charged with seventh murder today
The report came as experts from the worldwide chemical weapons watchdog were in Damascus, waiting to visit the site of the suspected chemical attack in the town of Douma, just east of Damascus.
The Associated Press, during a government-organized visit Monday to Douma, spoke to survivors and witnesses who described being hit by gas.
However, UN spokesperson Stephane Dujarric said the United Nations had provided all the necessary clearances for the team to visit Douma.
Russian Foreign Minister Sergei Lavrov on Monday repeated his government's assertions that no chemical attack took place and said photographs and videos that showed people choking to death and other symptoms of chemical poisoning were "staged".
Nuseir, 25, said he ran from the shelter to a nearby clinic and fainted. They said a new wave of Russian "cyberespionage and aggression" had targeted governments and private companies through digital attacks on cyber infrastructure like routers and firewalls. Ahmed Abed al-Nafaa said helicopters were flying before the attack and when he reached the site, people were screaming "chlorine".
The U.S. State Department had accused Russian Federation of trying to block the inspectors from investigating the deadly attack in Douma "by making it more complicated" for the specialists to do their work.