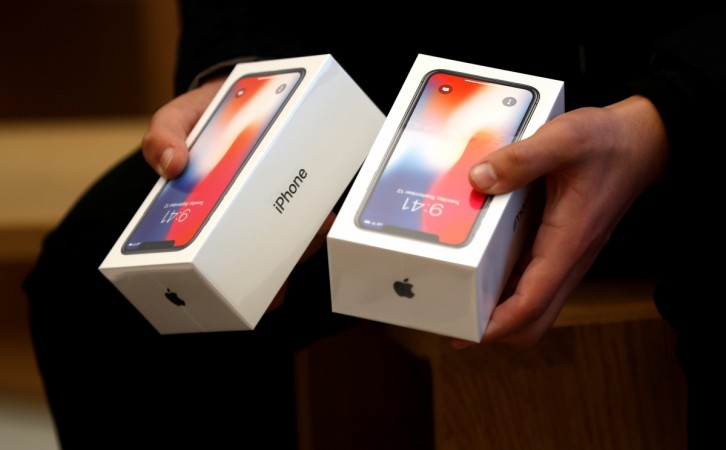 Reports that Apple will stop production of the iPhone X this year are untrue, according to The Investor.
When Apple took the wraps off the iPhone X, it revealed that it was a commemorative smartphone that was created to test the waters for future iPhone models, so this year's variants could be branded the iPhone 9 and iPhone 9 Plus - or the iPhone 11 and iPhone 11 Plus.
The new devices are said to be 5.85-inch and 6.46-inch units.
Ming-Chi reports that all three of these newer iPhone X's will have bigger batteries, but there will be some options missing from the iPhone X SE device.
Worse yet, lackluster sales could delay Apple's plans to bring OLED screens to future handsets. It is expected to be powered by 2850-2950mAh battery.
More news: Grand Theft NEM Pins Back Bitcoin
Spot prices of NAND flash memory, another key smartphone component, have dropped roughly 10% since late October.
Kuo's analysis seems to be heavily based on Apple's rollout of the iPhone 8, 8 Plus and X in 2017.
While Apple suppliers have seen little drag on earnings so far, many expect the full impact to hit in April and beyond. But RBC Capital Markets analyst Amit Daryanani believes Apple's reported iPhone sales during the past quarter will be higher than anticipated and the projections for the current quarter won't be as lacklustre as many people fear.
Additionally, the decision is expected to affect suppliers including Sony, Kyocera, and TDK, who provide Apple with advanced camera sensors, additional circuitry, and batteries for iPhone X. Apple India halved distributor margins to 1.7-2.5 per cent and gave distributors specific areas of responsibility to protect those margins, says the report.
The group also asked Apple to lay down their concrete plans to address the matter in relation to the affected iPhone users in China. The most-affordable version of the flagship starts at $999 in U.S., while in other markets it is considerably more expensive even when accounting for the difference in taxes. The quarterly results will be announced Thursday, U.S. time.