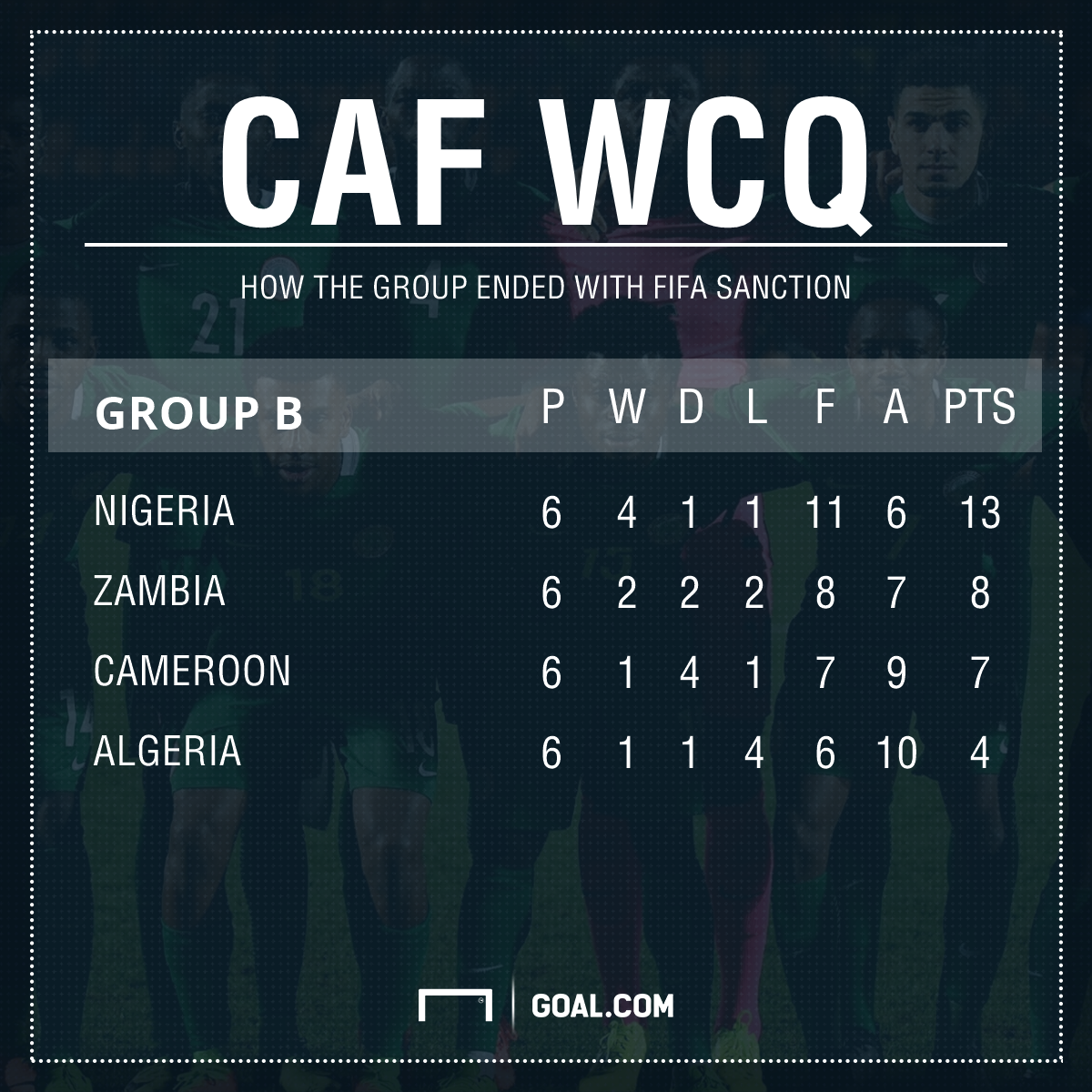 World football governing body FIFA has sanctioned Nigeria for fielding an ineligible player in Shehu Abdullahi in their final FIFA World Cup 2018 Qualifiers tie against Algeria on the 10th of November 2017 in Constantine.
The sanction is a result of Abdullahi's failure to serve the automatic one-match ban imposed on him.
The FIFA committee said this was as a result of Nigeria's use of ineligible defender Abdullahi Shehu in the match.
The match is declared to be forfeited and awarded 3-0 in favour of Algeria, with the NFF also receiving a fine of 6,000 Swiss Francs.
The Eagles had secured Russian Federation 2018 qualification with 13 points in their first five matches, with the bottom-place Algerians eliminated, thus making the game in Constantine, which ended 1-1, a dead rubber. Traditionally, yellow cards issued in previous rounds of the qualifying race are cancelled going forward, but the principle did not apply for the latest series.
The Nigeria Football Federation (NFF) said on Twitter that it accepted the decision.
More news: IATA says Middle East airline net profit will double in 2018
Nigeria, who topped African Group B, finished on 12 points instead of 14, four clear of second-placed Zambia.
Meanwhile, NFF president Amaju Pinnick has directed that an internal probe be set up and persons found guilty be dealt with.
The sanction will have no effect on Eagles' status as one of the 32 teams going to next year's FIFA World Cup in Russian Federation due to the fact that they had already sealed qualification before the dead rubber game against Algeria. It is unimaginable how disastrous it would have been if the sanction had affected our participation at the World Cup.
He said, "We're looking at three countries".
"It is important that all committees and departments at the NFF should move at the same pace as the Executive Committee".
Pinick said in his official Twitter handle @PinnickAnaju on Wednesday that he had taken responsibility for the error as head of the NFF.