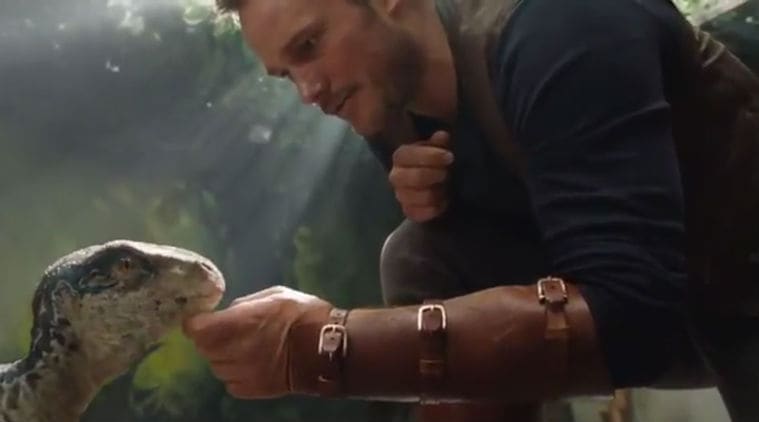 Jurassic World: Fallen Kingdom executive producer Colin Trevorrow has released a small tease for the upcoming sequel.
Colin Trevorrow, the director of the first Jurassic World, shared the clip on Twitter with the caption "From our Jurassic family to yours" and we're now very excited to see raptor whisperer Owen and friends return to the big screen. But the first footage from director J.A. Bayona's sequel has arrived online and it features something for everyone...because everyone loves either Chris Pratt or baby dinosaurs, right?
What's hotter than Chris Pratt?
More news: UCLA Basketball Players Thank President Trump as They Return to US Soil
The baby raptor looks just like Owen's buddy Blue from 2015's Jurassic World, with all the matching spots and stripes, which could mean that it's a flashback scene, Gizmodo pointed out.
Jeff Goldblum is also re-joining the franchise as cynic Dr Ian Malcolm, while Ted Levine, Rafe Spall, Toby Jones and Geraldine Chaplin are also on board. The first proper trailer for the Jurassic World sequel is right around the corner and is slated to begin screening in US theaters with select prints of Star Wars: Episode VIII - The Last Jedi next month.
The next Jurassic World film isn't due to hit theaters until June 2018, but one of the co-writers has come through with an early holiday gift for any dinosaur fans. While I have mixed feelings on Jurassic World, the strongest part of the movie was Grady's relationship with the dinosaurs in the park and his affection and respect for these ancient creatures.