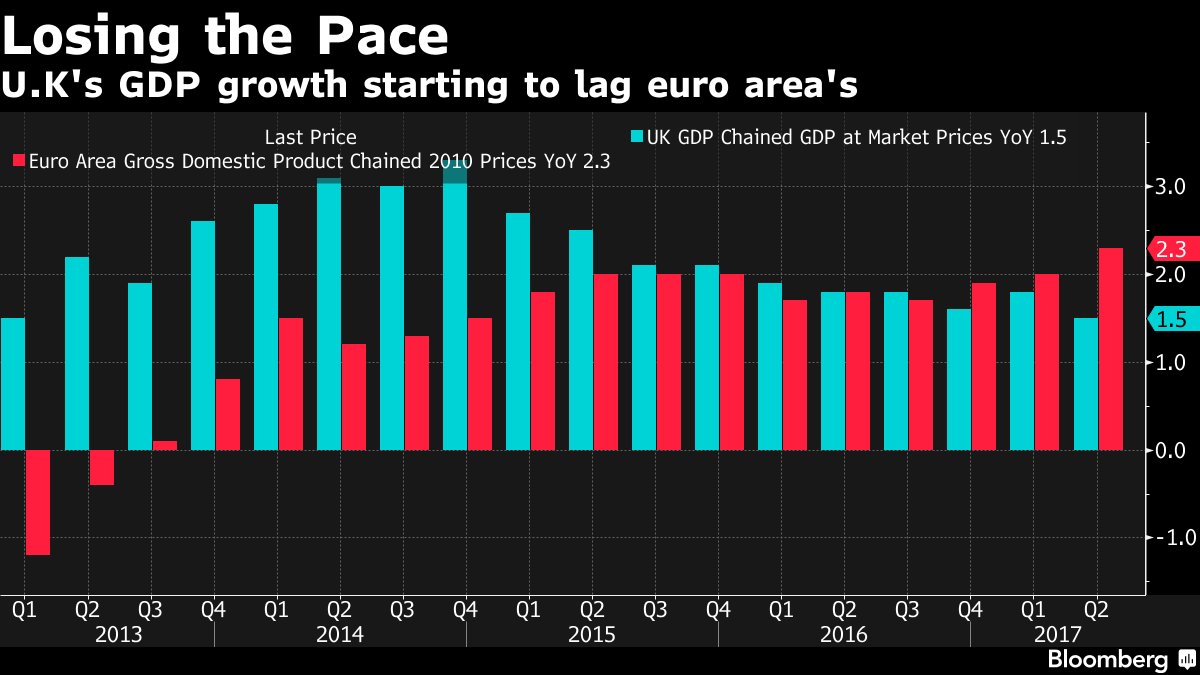 "Growth in the third quarter continued at a similar rate as seen in the first half of the year", said Darren Morgan, head of national accounts at the Office for National Statistics, which published the data.
Nationwide Building Society has said it also expects a quarter percentage point rise in November, but sees any increase only having a "modest" effect on already stretched United Kingdom households. GDP only rose by 0.3% in both the first and second quarter, partly due to a slowdown in the dominant service sector.
Sterling shot up following the release, rising more than 0.3% against both the United States dollar and the euro to 1.317 and 1.119, respectively.
Manufacturing also boosted the headline GDP figure after improving from a weak second quarter.
Mark Carney, governor of the Bank of England, has done nothing to allay these thoughts, warning in September that some perhaps do not fully appreciate that rates could rise "over the coming months".
However, it sent the UK FTSE's 100 index tumbling 0.4% to 7,496 as stronger economic growth fuels speculation about an interest rate rise at the Bank of England.
More news: Late Chelsea goals sink Watford
Speaking during a visit to the Francis Crick Institute, the largest biomedical research laboratory in Europe, the chancellor of the exchequer, Philip Hammond, said: "We have a successful and resilient economy which is supporting a record number of people in employment".
"We continue to see the highest level of volatility from the office sector as many global firms now headquartered in the United Kingdom put decisions on hold over their long-term office space requirements".
A rate rise by the BoE would act to curb inflation. A 25 basis point increase merely reverses last year's cut - which was arguably unnecessary - and returns rates to where they've been for the entire post-crisis period.
Computer programming led UK GDP growth in the third quarter of 2017, with activities increasing by 1.9% year-on-year.
Britain's economy defied expectations and grew by 0.4% in the third quarter of this year. "The key uncertainty for the central bank is whether it will increase base rates any further in 2018".
Year-on-year growth is at 1.5%, according to the ONS.