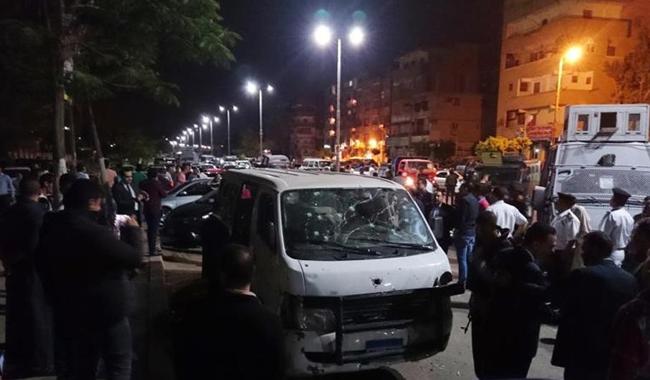 Responsibility for attack was assumed by the terrorist organization Islamic state.
The police suffered their injuries after a suspected militant detonated an explosive device to block them from entering the building and during an exchange of fire that followed, security sources said.
It did not provide any casualty figures, but the attack appears to have been the deadliest on security forces in Sinai since July, when at least 23 soldiers were killed in a suicide auto bombing that targeted a checkpoint near the Gaza border.
ISIL fighters ambushed a police convoy in Egypt's Sinai Peninsula on Monday, killing 18 officers and wounding seven others in one of the deadliest attacks this year in the restive region.
The attack turned into a gunfight and the militants also opened fire on ambulance workers, injuring four, the sources told Reuters.
At least 10 suspected militants were killed in the raids.
More news: Poroshenko Praises the Actions of Border Guards During Saakashvili's Breach
At least 18 policemen were killed in a militant ambush in Egypt's Sinai.
The officials spoke on condition of anonymity because they were not authorised to speak to the media.
Investigators had received information about militants travelling from northern Sinai to the capital to prepare for attacks on neighbouring provinces, it added.
According to the state news agency MENA, security forces entered a gun battle with militants in the vicinity of the blast site and managed to slay several of them.
Today's attack came a day after Egyptian security forces killed 10 terrorists during a raid at their hideouts in a densely populated central Cairo neighbourhood. One of the militants, they said, died when an explosive device he meant to use against the policemen went off prematurely, killing him instantly.
Terrorist attacks, mainly targeting police and military, increased after the ouster of Islamist president Mohamed Morsi in 2013 by military following massive protests against his rule.