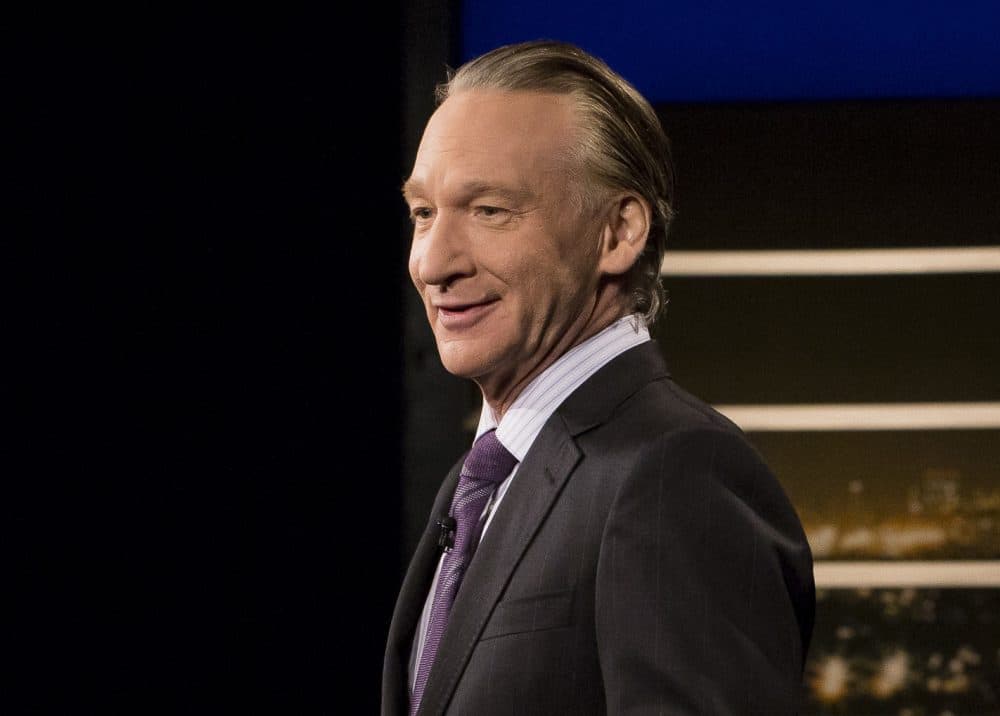 "For black folks, that word, I don't care who you are, it's caused pain", Maher said.
HBO said Maher's use of the racial slur was "completely inexcusable and tasteless".
Though Maher was contrite throughout the episode, he repeatedly insisted that he meant no harm last week.
Maher gave the senator a odd look and responded, "Work in the fields? I'm a house n--". "I am against that". Now he's devoted much of tonight's episode of Real Time to addressing the controversy, apologizing again at the top of the episode, and bringing on his friend, black author Michael Eric Dyson, to question him on his grasp of why his comments elicited so much anger. Maher immediately disagreed with Cube's perspective, suggesting any "black" jokes were "against" racists. "By the way, this happened once", Maher emphasized, while acknowledging that "we're all evolving". A guy said a weird thing, I made a bad joke.
Maher acknowledged the point but defended himself as a comedian. He said that Maher was on the "front line" in pointing that out. I just wanna know two questions.
"Comedians are a special kind of monkey", was Maher's follow-up. We are a trained thing that tries to get a laugh. Still, he added, she "should not go away". "Everyone makes mistakes", he said. "But you be bucking up against that line a little bit".
I think there's a lot of guys out there who cross the line because they're a little too familiar, or they think they're too familiar. He noted that he has a history of challenging the orthodoxy on the right and the left. Maher used the offensive word during a conversation with Senator Ben Sasse (R - Neb.) on "Real Time".
More news: I misjudged you: Piers Morgan apologizes to Ariana Grande
In this photo provided by HBO, Bill Maher, left, speaks with Sen. Al Franken (D-Minn.) canceled his appearance on the show.
"That's a great place to start, Bill", Dyson agreed.
Another guest on "Real Time", rapper Ice Cube, was not afraid to confront Maher more, even though he accepted Maher's apology.
"I knew you was going to a fuck up sooner or later", Ice Cube said. On the live Friday night broadcast of his political talk show, to cheers of support, Maher greeted his studio audience by saying, "Thank you for letting a sinner in your midst".
"There was no thought put into it". "I don't want to pretend this is more of a race thing than a comedian thing", he told Dyson. He quickly pivoted to talking about "someone who had a worse week than me, Donald Trump". "When I hear my homies say it, it don't feel like venom".
"I accept your apology", Ice Cube responded. And I'm not tryin' to get on your case, Bill. He noted that the word "has been used as a weapon by white people".