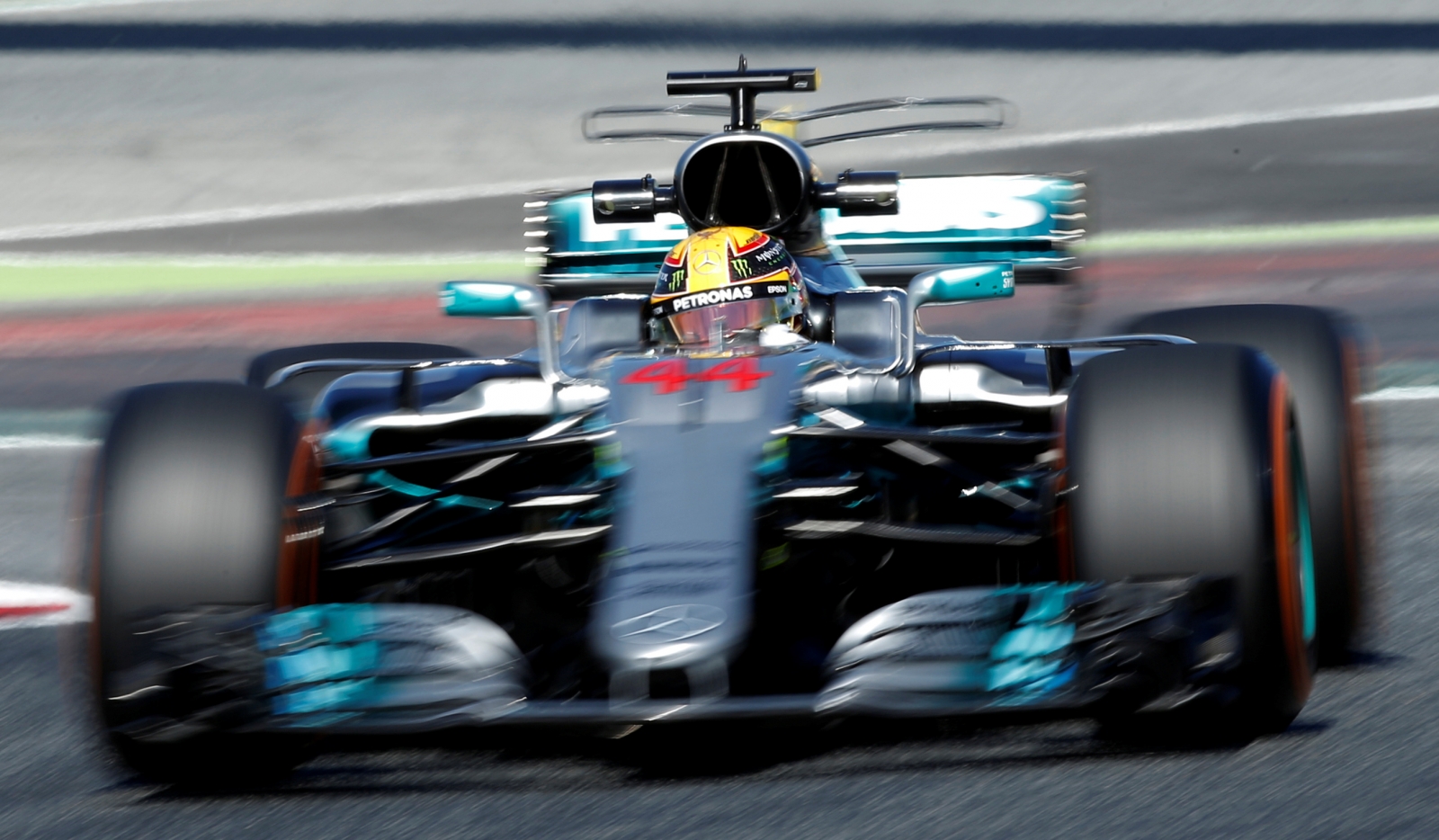 The Ferrari driver was forced to retire from the Spanish Grand Prix just one lap into the race after his vehicle was nudged into Max Verstappen's auto by Valtteri Bottas on Turn 1 after the steering column broke.
In addition to meeting Raikkonen, Thomas also joined the Ferrari mechanics beneath the podium to watch Raikkonen's team-mate Sebastian Vettel receive his trophy for finishing behind race victor Lewis Hamilton. With Bottas glued to the inside line, Raikkonen was directly alongside with Verstappen on the outside.
The kid's face just lit up when he got a new Ferrari hat straight from the driver whose wreck had him in tears, and Raikkonen even managed a semi-smile for some photos with him.
He said, "An unfortunate start to the race which ultimately finished it also".
Later he joined the Ferrari mechanics at the end of the race to see the podium presentation for the top three drivers.
More news: 'Star Wars' influences top baby names; Caitlyn plunges in popularity
While Raikkonen's teammate, Sebastian Vettel, was out fighting a losing battle for the race win against Lewis Hamilton, this kid was getting an experience worth much more than the price of a ticket to watch all of that go down.
"I got hit in the right rear corner, in the rear wheel".
He said, "I'm happy to be back on the podium today, it's the first one of the season for me which is nice but actually the race was quite a lonely one. I tried to go around the outside as there was plenty of room there." explained Verstappen after the race.
"Yes, I was sad (that he lost)". I chose to lift and go a little bit on the left to leave him space, but, I don't know how, he hit me on the right rear corner, my vehicle jumped and I end up going into Verstappen. Sometimes you have a bit of luck, like last year, sometimes you don't as we can see this year.
He added: "I don't think it's impossible to catch the leaders at some point, maybe it will take a little longer than we had hoped but we will get there".